Criminal Defense Attorney in Olympia, Washington
The Law Office of Charles W. Lane Will Protect Your Interests in Court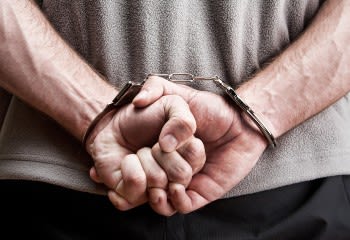 Were you charged with a crime? Do you need a competent DUI lawyer in your corner? The Law Office Of Charles W. Lane is home to a criminal defense lawyer you can trust to defend you against your felony or misdemeanor charge. I have been practicing law in Olympia, Washington since 1995. I rely on this experience to provide effective representation in your criminal case. Call me at The Law Office Of Charles W. Lane right away to make an appointment.
What Sets Me Apart?
You know clients like their attorney when they refer other people to them. The great majority of my clients are referrals from people that I have guided through their criminal proceedings before. If you're a friend of my clients, you're a friend of mine, and I will treat your case as if you are family.
Since 1989, I've been a practicing criminal defense attorney and have helped numerous people fight for a reduced sentence or dropped charge. Don't let television and movies fool you, as an attorney, I will listen to your story and make sure your voice is heard throughout the process.
One Mistake Can Lead to Disastrous Legal Consequences
I can help you with any of the following charges:
Domestic Violence

DUI

White-Collar Crimes

Sex Crimes

Drug Crimes
I'll work hard to get the best outcome in your criminal case. Trust your legal needs to an aggressive criminal defense lawyer in Olympia, Washington that will do everything they can to help you achieve positive results. Schedule a consultation with The Law Office Of Charles W. Lane as soon as you've been accused, charged, or taken into custody so I can begin building a strong defense for you.